The book about our Moody now on Kickstarter!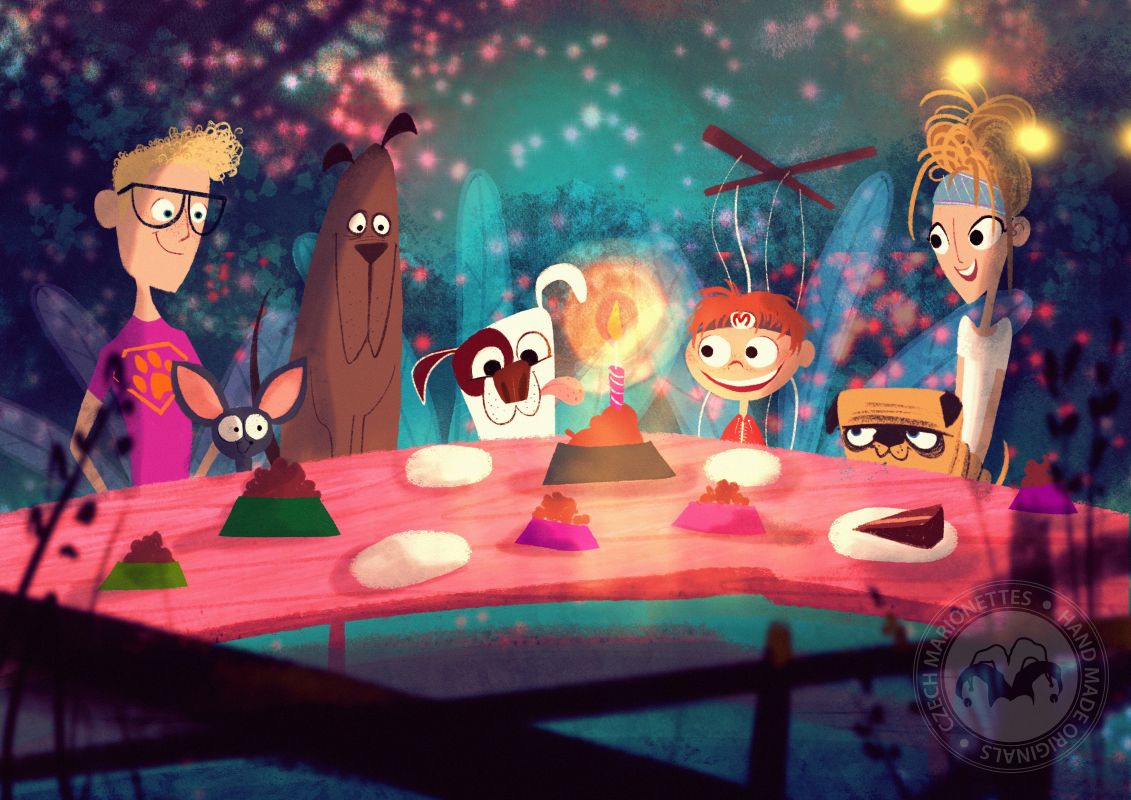 Support this awesome project until June 28th if it touches you! You can have a wonderful book that describes Moody's adventures on the planet Earth and also the mini Moody marionette if you'd like :)
On Kickstarter, you can choose from several options on how to help, and what you can get.
The story of Moody's book
Moody comes from the distant future and is catapulted right to the year 2021 due to a short circuit. Right at this moment, he is found on the beach by a young ecologist Evita, who travels the world with her van and cleans beaches off from plastics and other waste.
This meeting is the beginning of a journey that will lead Moody to his new friends; each of them makes Moody and the reader discover a very specific topic: from environmental and animal protection to disability, they go through art and culture; All surrounded by the terrible reality that has hit the world. During this amazing journey full of twists and turns, Moody and his new friends also arrive in Prague ... 
Are you curious about what the book will look like?
Here is the cover page as a little tasting :)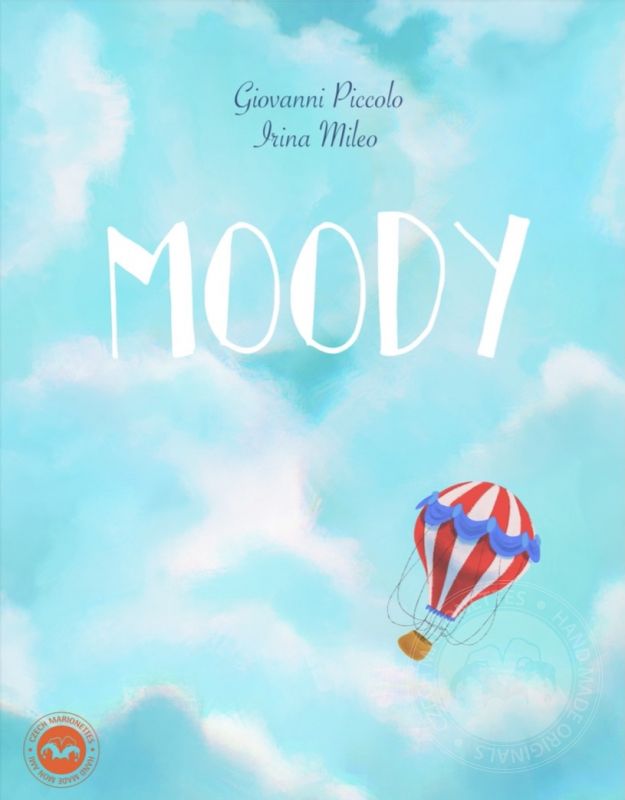 Meet Moody our robotic marionette!
This is a hi-end marionette with robotic features (Supermarionation). Moody has a flexible face with various facial expressions 
Moody has pre-programmed these features:
Eyebrows can move up/down
Eyelids can:  
move up to be fully open or close. 
blink both eyes + one eye can blink separately
Eyes – can move all ways
Nose – can move up/down
Mouth – is a bit open in a central position, can close or fully open
Hand - closes fingers
There are pre-programmed automated expressions:
Excitement – brings eyebrows up, opens eyelids + you can open mouth with it
Anger – closes eyelids to 1/3, brigs eyebrows down
Eyelids close automatically 6x per minute.
Technical information:
Size 75cm (30 inches)
Runs on eMax servos
Programmed on Arduino platform
Needs 3 batteries (two in the feet one in the control device)
Wireless connection between puppet and the control device via Wi-fi)
This marionette is made to order. The production usually takes several months. You can customize hair, eye color, costume, etc... It contains a speaker inbuilt in the body as well as an MP3 player with the ability to play/pause 9 tracks from an operational device.