File for 3D printing of old Marionette Replica
We made a 3D model of a 100-year-old marionette to print a functional replica of it. The puppets were traditionally carved from wood, captured in shape. functionally and aesthetically. Wood is a beautiful material, but it is heavy. And this is a problem with large puppets, because a meter puppet weighs about five kilos. Our printed replica weighs about one kilo and the difference is noticeable, it is much easier to control.
Stampa la tua marionetta da un file 3D
Ecco la tua occasione per stampare la tua marionetta utilizzando una stampante 3D! Se hai una stampante 3D, o conosci qualcuno che ne ha una ;è veramente facile. Compra e scarica i file, taglia il STL modello con la tua stampante e inizia!
Come compri un burattino?
Se non ti sei ancora registrato, registrati al momento dell'acquisto.
Acquistando accetti i termini di acquisto
Dopo il pagamento avrai i tuoi file caricati nel tuo profilo (Il mio account / I miei prodotti elettronici)
Scarica i file e sei pronto per iniziare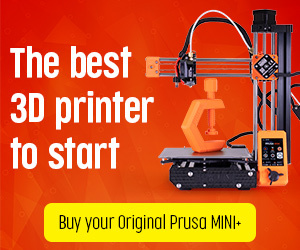 Condizioni per l'acquisto di un modello di marionetta
Con l'acquisto si ha la licenza per realizzare 5 copie del pupazzo
La licenza è personale è non è per uso commerciale
La licenza non può essere rivenduta
I file non possono essere condivisi
Puoi usare il burattino stampato come prodotto semilavorato per scopi commerciali
Se vuoi cambiare i termini di licenza, contattaci