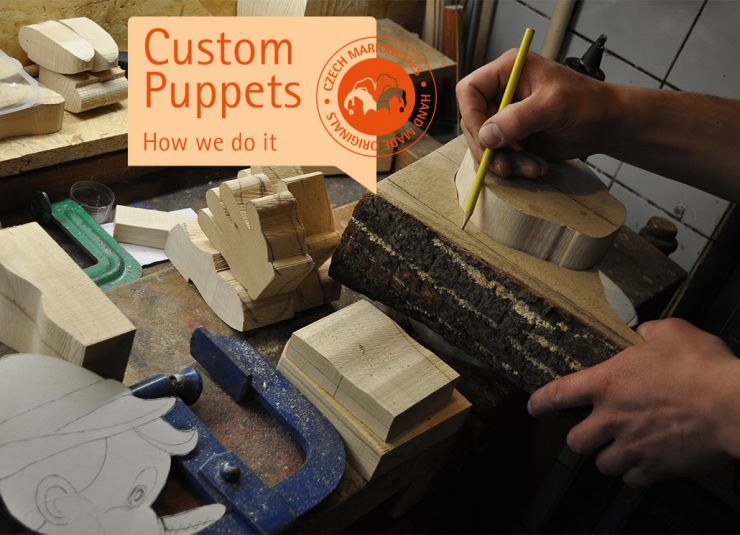 Custom marionettes are our passion. It's always a challenge to create something that other people can bring to life. Your satisfaction is our goal.

Let's take a closer look at the process of making a custom puppet!


> Marionettes based on a photo of a real person
> Marionettes according to your specific wish
> Marionettes for street performances and theatres
> Marionettes for film and commercials

Marionettes based on a picture


This type of custom marionette is probably the most popular. People love giving them as a gift to their loved ones. The body, hands and legs are hand carved from linden wood and the head is sculptured from a special mix of materials. The face is carefully hand painted.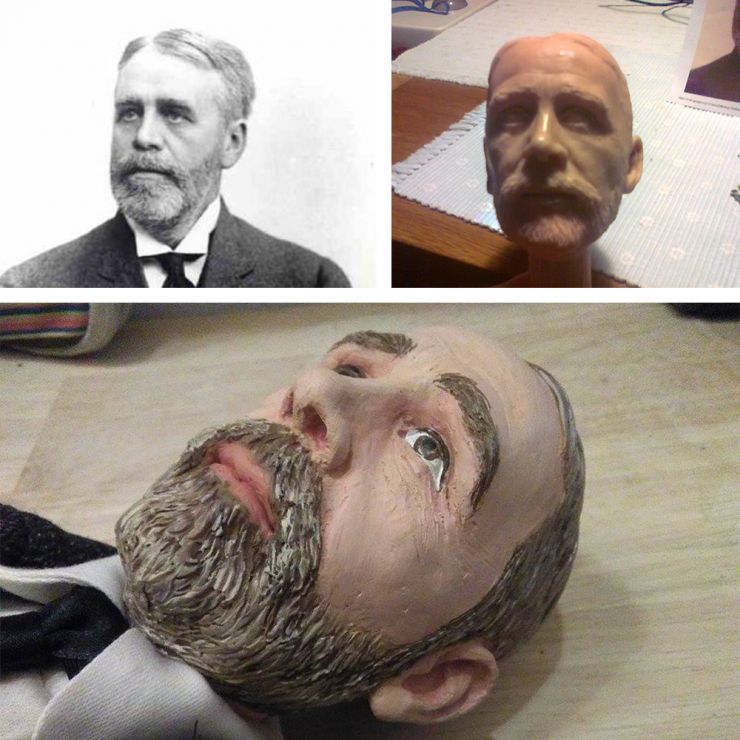 These marionettes are not made for professional performing but we can adjust them to our customer's needs.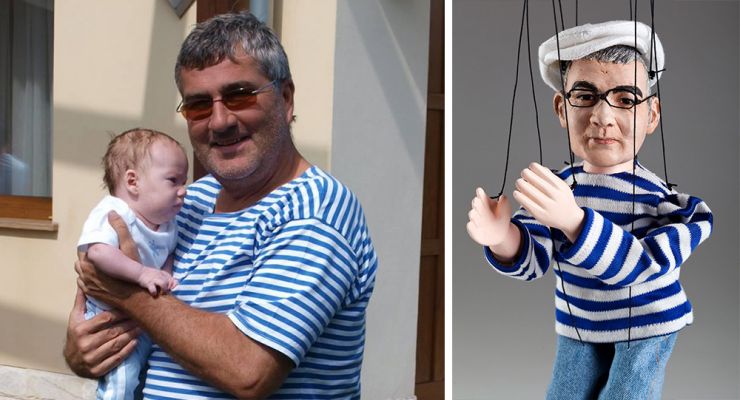 We also create solid wood custom marionettes. The face may differ slightly from the original pattern but the result is always a masterpiece. The clothes are usually painted on the body but it is possible to have a hand sewn outfit as well.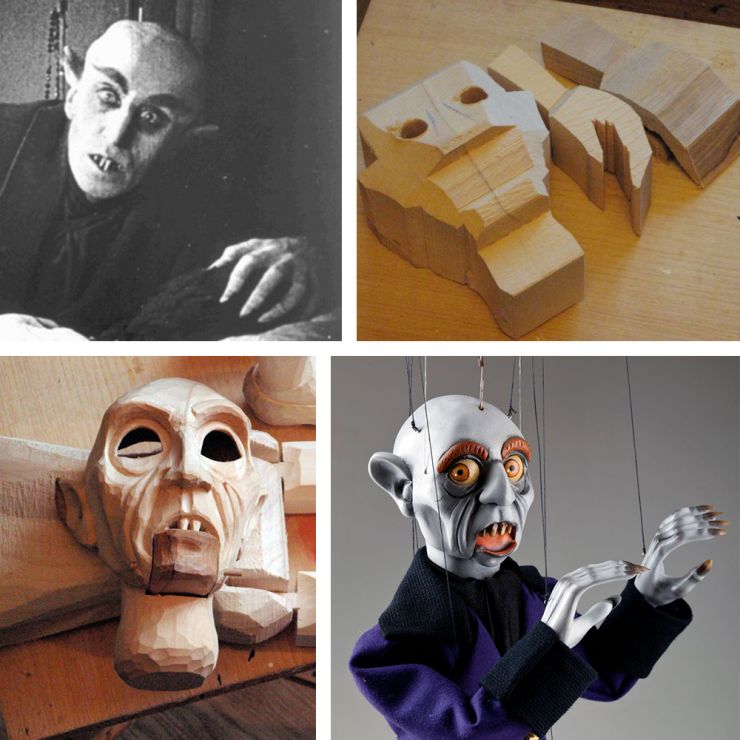 ORDER
Marionettes with special functions
We also have experience in producing custom marionettes that need specialised adjustments, such as moveable fingers, the ability to blow smoke (The Bull) and many others. It is important to first draw technical sketches after comes the precise woodcarver's art and skill.


Marionettes for street performances and theatres
Marionettes designed for street performances are either made from wood or a special mixture of durable light materials. The same procedure is used for the theatre marionettes. It is important the marionettes are light weight and easy to operate. We know the performer will be holding the puppet for a long period of time so his arms must not get tired. 
All the Marionettes in this category have special movements,  functions and abilities. A movable mouth is an essential feature of a puppet. Any extra 'specialised features' must be discussed with the puppeteer and the technical department.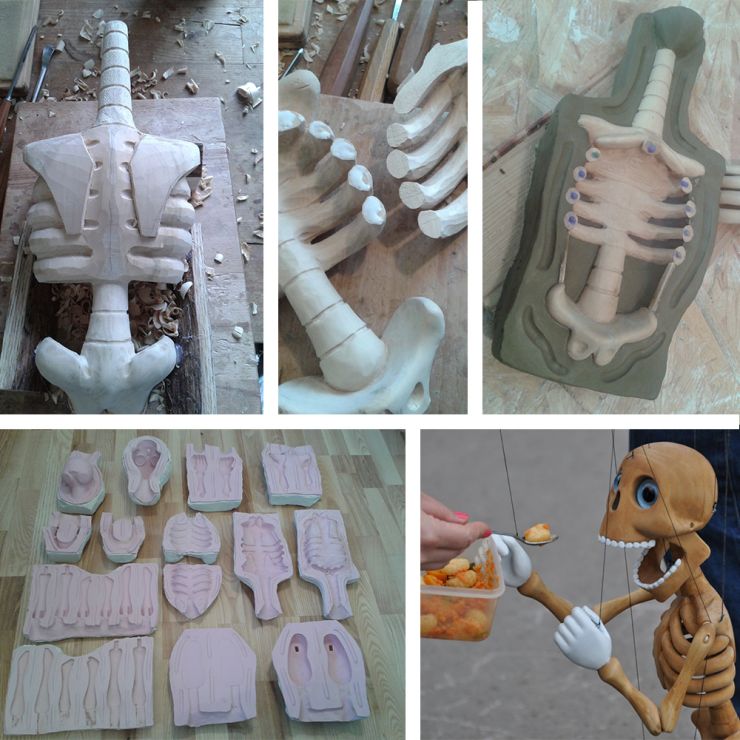 Marionettes for film and commercials 
We have a long history of working with advertising agencies and movie studios. We're able to arrange complete production from technical sketches up to extremely fast output.  At your request we can also provide a puppet actor/performer.
While creating a marionette for animation, we supply spare parts, technical support and a complete animation including postproduction.