Elvis the rockstar – as a wolf!
Woof, woof, it is time to have a dance off with your very own Elvis! But since we are a creative bunch, this is no classic Elvis, this is Elvis the Wolf. We have been working on this awesome marionette for quite some time and our dedicated fans have been through it with us. Now it is finally time to show you our newest addition to performance marionettes. Come learn more about him with us here.
It is time to rock n´ roll with your very own, extremely limited edition, performance Czech marionette. As you know, we enjoy making realistic marionettes based on famous actors, singers and other public figures. But we also like to mix things up a bit and have some fun with our creations. That is when our Elvis the Wolf comes in.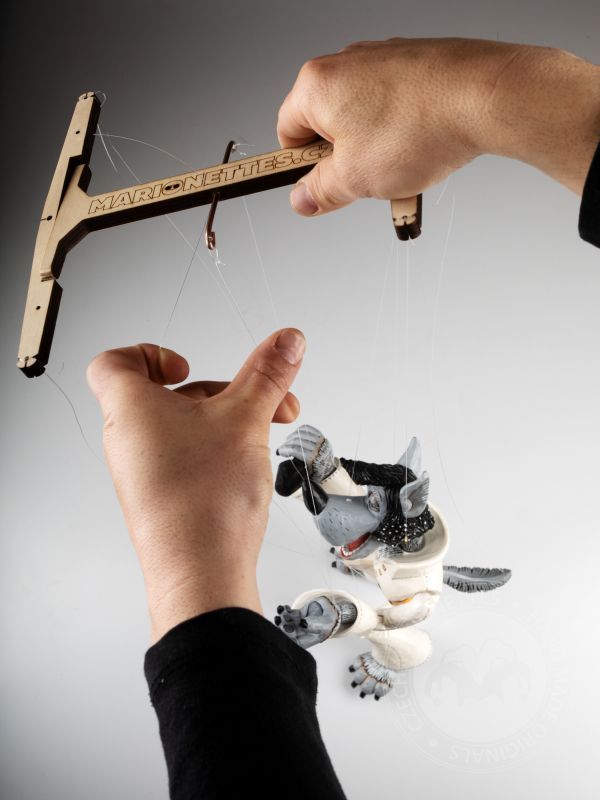 He is made from a resin cast, a very popular technique in all crafts today, and he is painted by hand. You can notice the amazing attention to detail we put into making this marionette so special. That is why our processes usually take such a long time, we are not ones who like a job half done!
As you can also see, we kept the signature look of the big star in order to keep him looking chic and sleek. He is perfect for performance in theatre or at home, or even on the streets to bring some smiles to the busy crowds.
Our very talented artist Jakub Fiala has landed a hand in this amazing project, so our huge thank you goes to him too. You can be sure then that this marionette is the real deal!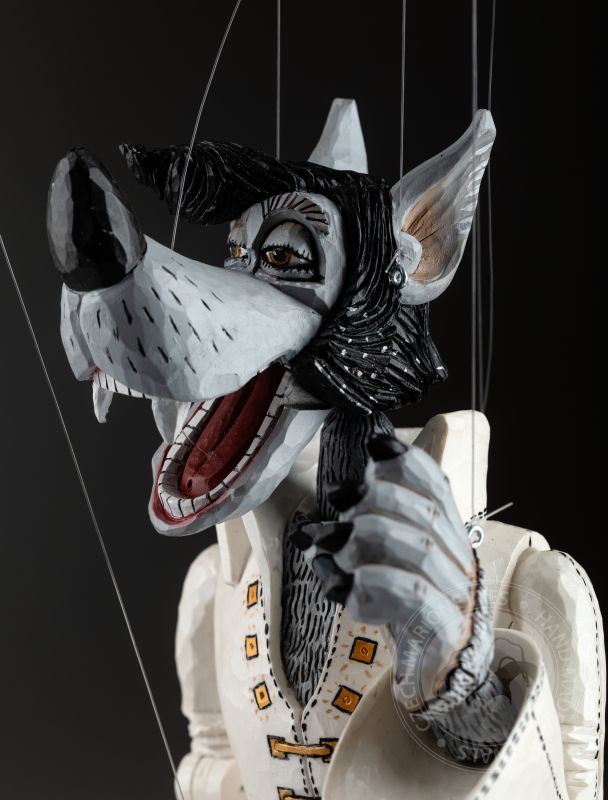 If you are interested, do not hesitate. We only have three pieces in store and might not make any new ones, so you better hurry, if you do not want to regret it later. Do not forget we ship to US and Canada, with options for standard Czech post, that takes up to 6 weeks, or with FedEx, which is much faster, so you can have your wolf in a week.
If you want to see more from behind the scenes and the making of our Elvis the Wolf, check right here to see the video and more info. For ordering and price, click here.
Don´t forget, if you always find a marionette that you like and it is not in stock, all you need to do is contact us, and we will find some sort of an agreement to make you as satisfied as possible!