Czech Marionettes in awesome pictures
We are proud of our marionettes. And we'll be happy to show you why. This publication presents top marionette puppets that have passed  our workshop. The best across the entire work, regardless of the type of marionette, technology and price range.
Beautifully and clearly in one place ...
Get a more comprehensive overview of Czech modern marionette work. Feel the art of puppeteers who are masters in their field. View carved originals, beautifully crafted puppets to order or puppets with original features.
By purchasing an electronic version of the book, you will get a pdf with beautiful photos of marionettes in high quality. And also the second pdf, which prepared according to DTP standards for printing by professional printers.

So far, we have printed the book as only two copies - samples. And we started selling an electronic version of the book to raise funds for the print edition.
Are you the happy owner of one of the marionettes in the book?
Would you like to view the publication? There is nothing easier, click on the link below and look at a preview pdf.

Print out your marionette from 3D file
Here is your chance to print out your very own marionette using a 3D printer! If you have a 3D printer, or you know someone who has one it's really easy. Buy and download the file, cut the STL model for your printer and get started!
How do you buy a puppet?
If you do not have a registration yet, register at the time of purchase.
By purchasing you agree to the terms of purchase
After payment you will have your files uploaded in your profile (My account / My electronic products)
Download the files and you're ready to go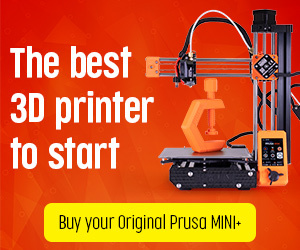 Conditions for purchasing a puppet model
By purchasing you pay for a license for 5 successful copies of the puppet
The license is for personal and non-commercial use
The license cannot be resold
Files are not for sharing
You can use the printed puppet as a semi-finished product for commercial purposes
If you wish to change the license terms, contact us
Would you like Czech Marionettes - Almanac of our puppet company – electronic version in pdf file?
Add to cart