Video playing Baby Bonnie
Easy-to play marionette
Baby Bonnie is 34 cm tall and he is our cheerful and grateful skeleton. A perfectly moving puppet and at the same time an easy-to-use puppet - every puppeteer's dream. Like the big Bonnie, he can open his mouth and that adds to his originality. And if you have anything to say with it, it won't just close it - thanks to its size, it can also be useful as a performer puppet on Facebook videos.
Print out your marionette from 3D file
Here is your chance to print out your very own marionette using a 3D printer! If you have a 3D printer, or you know someone who has one it's really easy. Buy and download the file, cut the STL model for your printer and get started!
How do you buy a puppet?
If you do not have a registration yet, register at the time of purchase.
By purchasing you agree to the terms of purchase
After payment you will have your files uploaded in your profile (My account / My electronic products)
Download the files and you're ready to go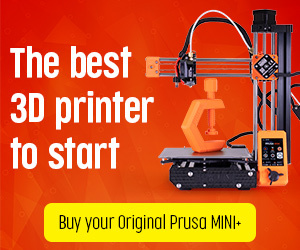 Conditions for purchasing a puppet model
By purchasing you pay for a license for 5 successful copies of the puppet
The license is for personal and non-commercial use
The license cannot be resold
Files are not for sharing
You can use the printed puppet as a semi-finished product for commercial purposes
If you wish to change the license terms, contact us
Would you like Dancing marionette – Baby Bonnie string puppet – for 3D print?
Add to cart