Jo, jo Pinocchio!
Enjoy creating this iconic character using your 3D printer with accompanying learning videos. Once assembled you, can learn how to string him and give him life. You will have fun making your own naughty little boy.
Joy to assemble - Fun for everyone
The whole making process is well described and easy to follow. Overall, the experience is fascinating. Just think about it. You are breathing life into a machine.
Make.marionettes.cz
Learn to operate
Easy to start, no limits for improvement. Educating video lesson included!
The character that can play many roles
Change its character with accessories. By simply adding extra parts you can change Pinocchio's character to a different one.


Never built and animated a marionette puppet before?
Well, this is a perfect opportunity to start. Thanks to 3D printing technology combined with our skill videos and support,  you will be able to assemble it easily and learn to operate it. Discover its power – the original way to tell stories and ideas.
Print out your marionette from 3D file
Here is your chance to print out your very own marionette using a 3D printer! If you have a 3D printer, or you know someone who has one it's really easy. Buy and download the file, cut the STL model for your printer and get started!
How do you buy a puppet?
If you do not have a registration yet, register at the time of purchase.
By purchasing you agree to the terms of purchase
After payment you will have your files uploaded in your profile (My account / My electronic products)
Download the files and you're ready to go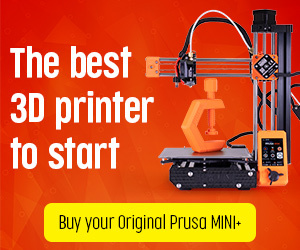 Conditions for purchasing a puppet model
By purchasing you pay for a license for 5 successful copies of the puppet
The license is for personal and non-commercial use
The license cannot be resold
Files are not for sharing
You can use the printed puppet as a semi-finished product for commercial purposes
If you wish to change the license terms, contact us
Would you like Pinocchio marionette for 3D printing – Beta 0.9.7?
Add to cart